HOW TO APPLY PROMO CODE?
USE this code when check out : EARLY6%OFF

To apply the code, follow this steps.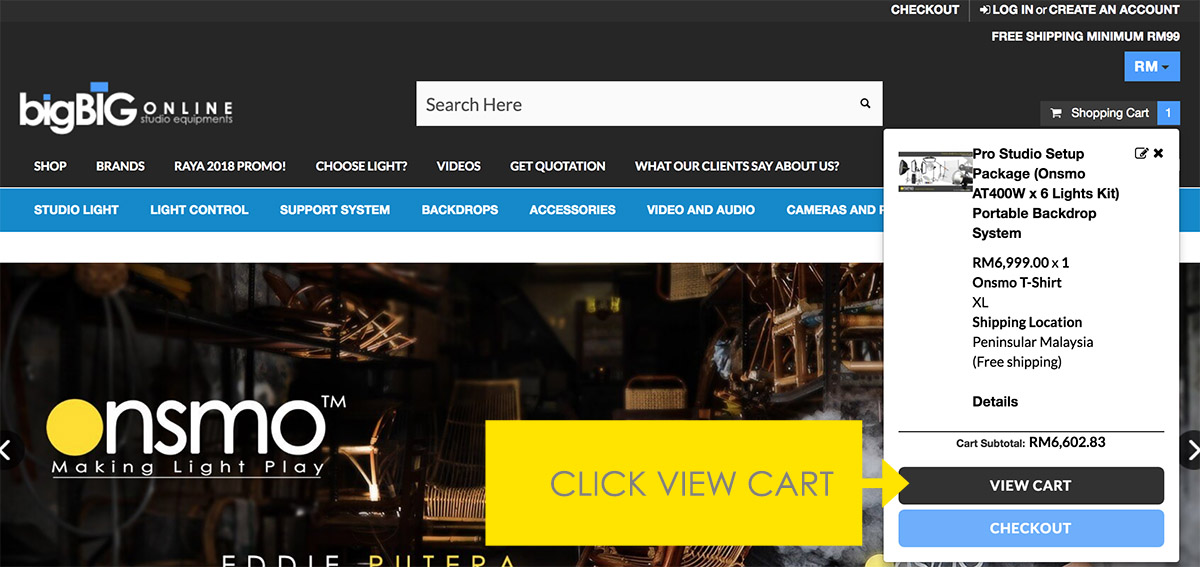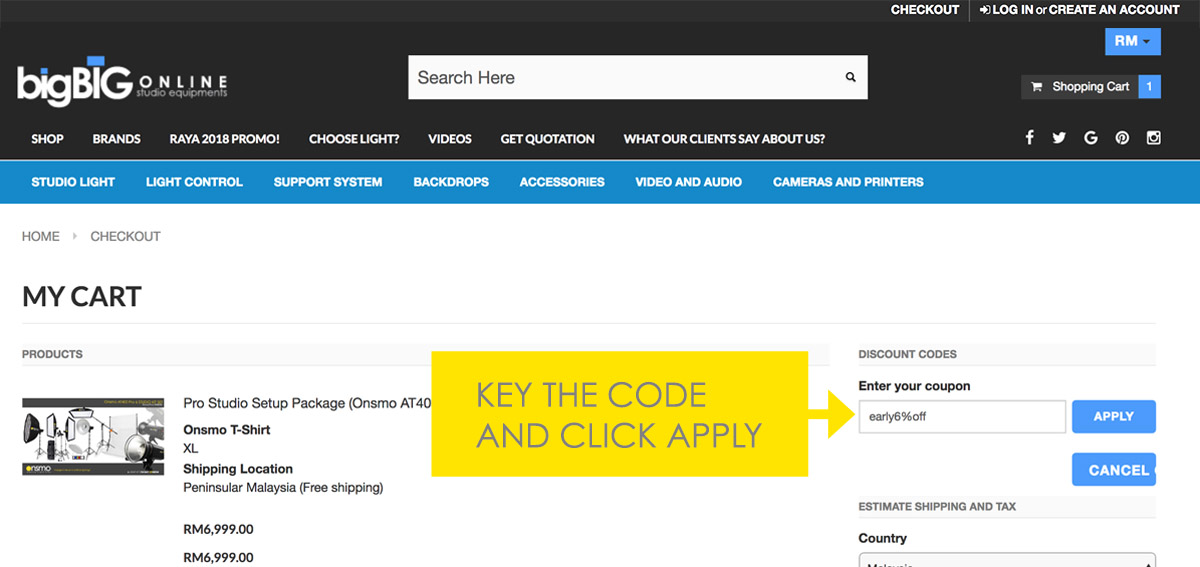 ---
Feel free to contact us with any questions and concerns using our contact form.
Thank you for choosing BigbigStudio Equipment! We hope that this helps in the process of completing your order.
If you have more questions, feel free to call us at +601110641257 or email us at sales@bigbigstudio.com